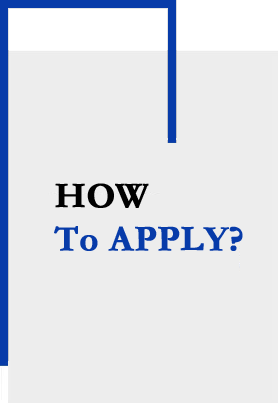 Admission Procedure
Admissions are open to standards, Pre-KG, LKG, UKG, Ist to IX th (Under CBSE) for boys and girls. The boarding facility is available for Boys & Girls above I std.

The prospectus with the application form may be collected from 1st of February every year by paying the prescribed fees. The prospectus and application form fee Rs, 1000/- should be paid either in cash or through a crossed Bank Draft or Money Order in favour of Jnanaganga Educational Trust (R), payable at Kushalnagar. The Cheques will not be accepted.

Arrangements will be made to send the prospectus/application forms through post on payment of prescribed fees.

The application for admission in the prescribed forms should reach the Principal on or before the date announced in the notice board. Care must be taken to fill in all the columns. Incomplete forms are liable to be rejected. The filled forms should accompany the exams marks cards of the previous class, conduct certificates and the copies of the certificates of merit, if any. In no case original marks list or transfer certificates be enclosed with the application form.

Applicants should appear for 'Common Admission Test' (CAT) (date will be intimated). The students failing to appear for the CAT, with a genuine reason, are allowed to take the same on a later date as decided by the school authority.

Conveyance for the applicants, on the day of interview, are to be met at their own cost.

Selected candidates will be asked to join on a particular date. The result can also be confirmed by telephone (08276-200581, 200591, 9481386320, 8296216250)

The selected student shall pay the prescribed fee within a week, failing which the seat will be forfeited.

During admission, the presence of the parents is a must, along with the student. They should bring along with them the following documents. Transfer Certificate (Original), Marks Card (Original), Certificate of Merit, if any (True Copy), 3 recent passport size photographs of the student.

Only those who have completed 5.5 years are eligible for standard I.

Birth Cerificate issued by the municipality should be produced for classes L.K.G., U.K.G. and Ist Std., at the time of admission.

The students from outside Kodagu should get the certificates countersigned by educational officer.

School Fee, Hostel Fee, Mess & Vehicle fee etc., will be collected in three installments in the following order

At the time of admission - 50%

On or before 5th September 25%

On or before 5th December 25%

The school uniform will be supplied by the school on payment of prescribed charge. The students should arrange themselves with black leather shoes. (White shoes will be provided by the school).
Note : The student after paying the fee, failing to turn up form dmission, will forfeit both the seat and the fee paid.