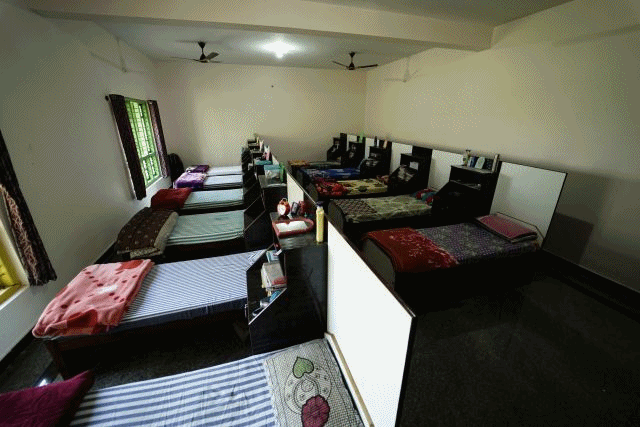 DORMITORY
Living away from home and residing on campus in a dorm setting provides invaluable opportunities for personal growth. Boarding school students tend to develop life skills such as time management, work ethic, and independence in an accelerated manner than a public school student.
You live, play, study, and socialize among your peers. A diverse boarding school setting with students from different backgrounds offers a special opportunity for growth and learning. Students can expand their perspectives and horizons as they learn together both in and out of the classroom.
A boarding school education is known for being more challenging than a private day school or public school. An experience-centered environment helps students grow in self-discipline and develop a strong work ethic that will prepare them for higher education
This close interaction between students and teachers outside the classroom enables faculty to be more aware of each student's academic and personal goals, strengths, and weaknesses. We have separate dorm for girls and boys .Each dormitory is overseen by the warden. Wardens and residential teachers are responsible for the smooth operation of their dormitory halls and the safety and productivity of their students. They define the rules and set the standards for good communal living.
Residential teachers also encourage socialization on the hall by offering casual get-togethers and informal hall meetings. The students have video and audio calling facilities once in a week .By establishing and maintaining positive relationships with his or her students, a residential teacher also serves as a means of support when student needs advice on personal or academic matters.